Happy Cinco de Mayo everyone! I hope everyone has a great day. I'll be cheering my sister on as she graduates from THE Ohio State University!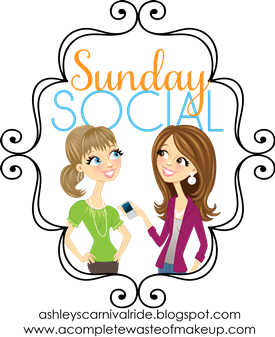 1. 4 favorite things to do on a weekend
Spend time with the family

Bake or get a tasty treat somewhere (like fro yo...yum)!

Get outside! (When the weather is nice.)

Have "at home dates" with the hubster after C goes to bed - movies, games, etc.
2. 4 favorite things about your best friend
He's super duper attractive.
He's kind of hilarious.
He supports everything I do and always has my back.
I married him.
3. 4 things you would do with $100,000
Pay off my remaining student loans.
Buy some fancy jewelry for my husband to give me (haha!)
Make a donation to a charity close to my heart.
Invest!
4. 4 favorite books you've ever read
Gone Girl by Gillian Flynn
House Rules by Jodi Piccoult
Any Alex Cross novel by James Patterson
Fox in Socks by Dr. Seuss
5. 4 favorite snack foods
Applesauce
Oreos (lately I'm loving the generic double chocolate kind!)
Peanut butter crackers
Fruit snacks (I like the Ocean Spray and Welch's!)
6. 4 things that you must do daily
Brush my teeth (multiple times obviously)
Kiss my husband, son, and dogs
Check my email (even if I don't respond, oops!)
Go over my never-ending to-do list(s)