7 years ago TODAY, Nick asked me to be his wife. I still remember it so clearly and I can't believe it's been 7 years! December 16, 2006 is a date I'll always remember (and he'll probably forget about every year, haha)!
Nick proposed on the beach at night....with a light-up ring box. Perfect? I think so! Here's a pic we snapped with the camera timer as soon as we got back to our condo. Please excuse the super stylish pink Floridian curtains!
Here's another pic we took that night. I was so excited!
This was earlier in the night before we went out to dinner. We were going to a nicer restaurant and Nick said to dress up. I was suspicious but after dinner was over and nothing happened, I was a little bummed and thought he wasn't going to propose after all! (We had been together 4 years.)
Here's an aerial view of the beach where he proposed. We walked out after sunset like we did most nights and little did I know he had that sparkly ring in his pocket!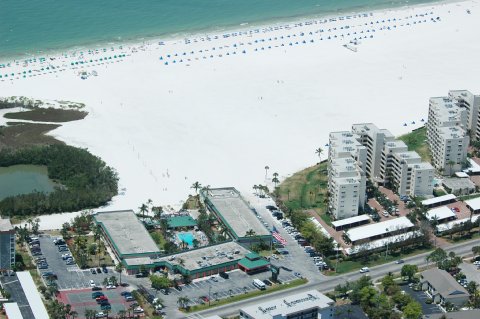 And just for fun, here's our family Christmas photo from that year (2006):