I'm linking up with Allie & Kayla again! This week's question is:
If money were not an option (say, you won the lottery) what would you buy your man?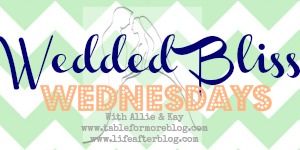 I have such a hard time answering questions like this but I know I would most definitely buy Nick some sort of car! He's always loved cars. When we met, he had a 1993 Mazda RX-7. His was 'Montego Blue', not red, but here is what it looked like:
Before this, he had an older RX-7, too. He LOVED working on this car and "modding" it to make it faster. Sadly, the car was being worked on most of the time and not driven, oops! The rotary motor that Maza used for the RX-7's wasn't the most reliable I guess!
We met in 2002 and in 2004 we decided to buy (build) a house together. At this point, he sold his car so we would have more money to put down on the house. That's when I knew he was a keeper (obviously I already knew that since we were building a house together)! We moved into our house in 2005 and he bought his mom's old car off her. It was supercharged so he was able to have some fun with it, but it wasn't a looker.....
Not his, but you get the idea....
Once the Buick started to fall apart and get high in mileage, he sold it and got an Infiniti. What can I say? He likes grandpa cars! Fast forward to 2011 when we found out I was pregnant. Nick still had his Infiniti and I had a 2-door Acura. Obviously not the best Mommy Mobile! I was working on Veteran's Day and Nick had the day off. He took it upon himself to go around to different dealerships checking out new cars. I was a little sad to get rid of my Acura because I loved it! He surprised me at lunch and brought me Wendy's (we're fancy like that). He told me about a few cars he had seen and I was excited, but sad to get rid of the Acura. My wonderful husband decided to trade in HIS car so we could keep my (totally not convenient) 2-door Acura! Now we have 2 Acuras and I love them both. One is a perfect family car and the other is fun for the hubs (6 speed, 260hp)!
Now that I've written a novel, you understand why I would buy Nick a car. He's super giving and kind and he deserves a sports car of his choice that he can take out and enjoy! I'm not sure what I would get for him though.....depends on funds! :)
What do you drive? Do you like it? What would you like to be driving?