Any time I used to go to an Italian restaurant, I would order fettuccine alfredo. Seriously, I never got ANYTHING different. I even started to convince myself I didn't like red sauce. I'm not sure what the obsession was, but I think I overdosed on Alfredo sauce. Years later, I am finally willing to make dishes with alfredo sauce again!
Chicken Alfredo Lasagna Roll-Ups
What You Need
:
9 lasagna noodles (I used 8)
2 ½ cups alfredo sauce (I used a combination of light alfredo and sun dried tomato alfredo)
2 cups cooked, shredded chicken
oregano
garlic salt
2 cups shredded Mozzarella, or cheese of your choice
How To Make
:
Cook your lasagna noodles according to the directions on the box. I had actually never cooked lasagna noodles before so I'm not sure if I used the right type of pot, but it worked! The original recipe suggested cooking 1-2 extra noodles in case any break and one of mine did break!
While your noodles are cooking, preheat your oven to 350°. Spray an 8x8 baking dish with cooking spray and pour some alfredo sauce in the bottom (just enough to cover the bottom of the dish).
**I used the light alfredo sauce for this step.
When your noodles are fully cooked, rinse them in cool water. This helps to keep the noodles from sticking to each other! Once they are rinsed, gently pat dry using some paper towels.
Next spread an even layer of sauce on each noodle. Next, sprinkle on some oregano and garlic salt. Then add your chicken and top with shredded mozzarella. Be careful not to add too much toppings because it will make your lasagna hard to roll! **I used the sun dried tomato alfredo sauce for this step.
Carefully roll up your lasagna noodles. Be very careful and roll loosely! Place your roll-ups in your prepared baking dish.
Cover the roll-ups with your remaining sauce and shredded mozzarella. I didn't put as much mozzarella as the orginal recipe called for and I think it turned out totally fine!
Stick your pasta dish in the prejeated oven for 30 minutes. Let the pasta cool for about 5-10 minutes before serving. Enjoy!
I'm linking up with these lovely ladies: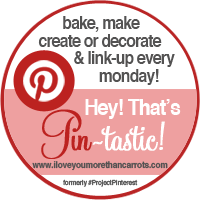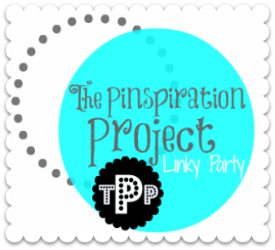 Here is the original pin (I modified the recipe a bit):