I'm linking up again for Sunday Social!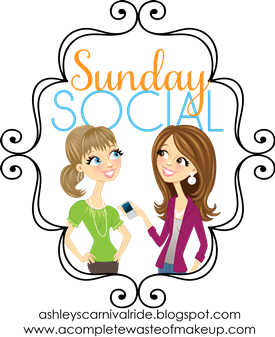 What is your ideal way to relax?
Laying out at the beach, soaking up the sunshine and listing to some music on my ipod...maybe reading a good book. Maybe I would have a super comfy lounge chair and I could put it right on the shore so the waves would hit me on my toes and keep me cool. Ahhh, take me there now!
Antigua (Summer 2009)
Where is your favorite place to be?
The beach, obviously from my first answer! Other than a vacation spot, I would say my favorite place is our house. I feel like it's super homey and we've really made it our own (as much as we can)!
St. Thomas
Who do you consider your biggest role model?
My mom! I have one younger sister and my mom raised us on her own. She's a great mom and I'm thankful to have such a great relationship with her!
What does your life look like in 3 years?
Hmmm. I'm always bad at these! Carson will be 3.5 so we'll also have baby #2 (hopefully)! We'll probably still be in the same house even though I would love to move. (I wish I could just pick my house up and move it to a new neighborhood!) Not sure what else we'll be up to...I'll most likely be teaching again, too!
If you could go back and change one decision what would it be?
I would never have gone to a community college! I paid my way through college and I thought that was the only way (I worked full time and paid for my community college straight out to avoid getting student loans). It was all great and I liked the school BUT once I transferred to a 4 year university, most of my classes didn't transfer into my program so I was left with 105095098324 electives and none of my required courses. I ended up taking 6 years to graduate (I took one semester off) and spent more than I should have. Oh well, what matters now is I have the degree!
"Give me that pricey piece of paper, NOW!"
What is your biggest accomplishment in life thus far?
Being a Mom. No doubt about it. It's one of the most special things and only other mothers can understand. I've always wanted to be a mom and I honestly can't imagine my life any other way. I feel so complete now! (Not to say that we won't be adding to our family!!)