It's Sunday Funday! I'm linking up as always: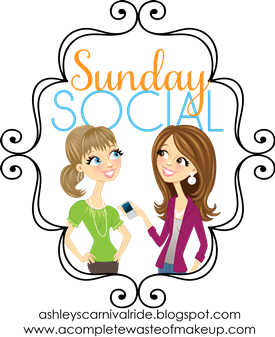 1. What is your favorite thing about Spring?
The weather gets warmer, the days are longer (daylight savings time) and everything starts to turn green again! It's all so cheerful after a cold, gray winter!
2. Favorite kind of flowers to grow or receive?
Lilies for sure! If Nick ever buys me flowers he usually gets me something with lilies, orchids, or alstromeria. I love the lilies in our garden because they're SO easy to maintain, they come back every year, and they multiply like crazy!
One of our backyard gardens in the summertime.
These tiger lilies overtook our mailbox...we switched them out for day lilies now!
Love the pops of color my lilies bring to our garden!
3. What is your favorite nail polish color?
Pink! If I got out my (ridiculous) nail polish collection, I bet about 80-85% would be varying shades of pink. I like light pink, dark pink, medium pink, hot pink, neon pink, barbie pink...you get the point! You might have seen some examples in my nail of the week posts!
4. What is your favorite out door activity?
Does laying out count? ;) I love just relaxing in the warmth of the sun! I also love snorkeling ....preferably in Hawaii! Hiking is fun too as long as it's not too hot!
5. Do you have any fun Spring plans? Details
So many fun things to look forward to this spring! Carson is going to celebrate his first Easter (so excited to finish putting his basket together), my little sis is turning 23 and will be graduating from college (what?!), we're going on another family vacation (so blessed), Carson will be turning ONE (make time stop), Nick & I will be celebrating our 5th wedding anniversary (time flies!), and so much more. I'm so excited for the warm weather and celebrations!